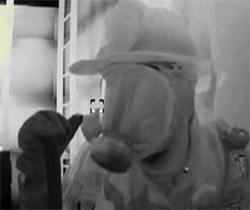 Thermal imaging technology is helping the fire service usher in the new millennium. The use of infrared imaging equipment has been said by many to be one of the most important advances in the fire service since the advent of the breathing apparatus and hydraulic extrication equipment.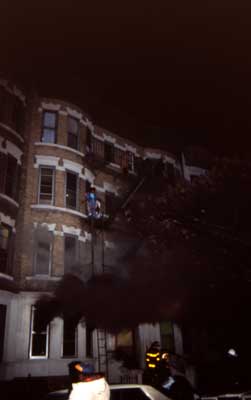 With its history initiated in the military, thermal imaging units are being placed in the hands of the firefighter, both career and volunteer, throughout the country. The application of thermal imaging on the fire ground will help fire departments accomplish their primary mission, saving lives. This mission can be accomplished in many ways. First and foremost, in near zero visibility conditions, primary searches can be completed quickly and with an added degree of safety. The use of thermal imaging technology is also invaluable when fire departments are confronted with larger floor areas or unusual floor plans.
Although searching for trapped civilians is our primary mission, at times the search is for a member who has become separated. Thermal imaging cameras can provide invaluable assistance in locating a missing member of the firefighting team. Firefighter accountability is on the forefront of most incident commanders' minds. What better way to account for members than to have someone inside, with the ability to image, while the members operate? Active accountability can be achieved with the thermal imager, instead of the passive accountability tags provide.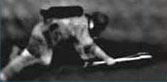 Day in and day out, all over the world, the fire service is carrying out its second mission, protecting property from fire. Instead of crawling through burning buildings, looking, listening, and feeling for the seat of the fire, thermal imaging units help to locate the fire quicker and with greater accuracy.
As with any new tool that comes into the fire service, the tool is only as good as the person who is using it. The fire service would not think of putting a firefighter in a breathing apparatus or giving them hydraulic extrication equipment without training them how to use the equipment properly. There is, however, more to thermal imaging training than being shown how to change the batteries by the salesperson. Interactive classroom training including principals, tactics, and safety is a prerequisite for all users.
To become truly proficient, firefighters in training must follow-up classroom instruction by hands-on instruction under live fire conditions. Do not let your firefighters put their thermal imager into service under "baptism by fire" conditions. A thermal image is not a picture of a fire environment, but is a pictorial representation that the user interprets. That interpretation is key to a successful mission.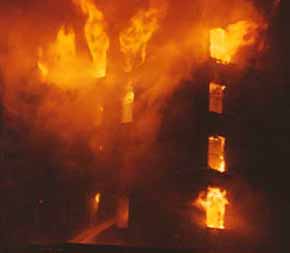 Thermal imaging units, in the hands of trained users, are of invaluable assistance. In the hands of untrained users, thermal imaging units can have disastrous results. Firefighters deserve and should demand that as technology advances they are given the training that will keep them safe as they carry out their mission.