SAFE-IR, Inc. has trained dozens of fire departments in the use of thermal imagers. A list of contacts and references can be provided upon request. Here are what our customers have had to say: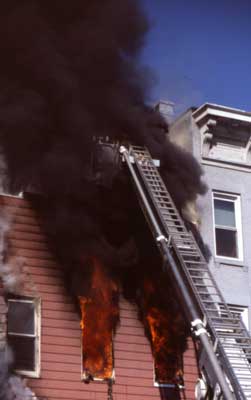 "Finally got to use your knowledge in a fire a few weeks ago when We were first on scene to a working row house fire. Simply put,It went almost exactly how you taught. Got a chance to read the image as soon as we made entry to the front door, follow the path, find the source and knock it down.... It's been a great experience to put your teachings into use."


"This drill brought the Boston Fire Department up to a new level of safety."


"This is the real thing - live drill was better than sitting in a classroom."


"The instructors were firefighters - very precise and realistic."


"This is the best training our department will ever have."


"The classroom and hands-on lessons are practical and the instructors were great!"


"The trainers were great - they completely kept your attention."


"Firefighter instructors - easy to understand."


"Easily digestible delivery of technical (important background) knowledge. Good balance of practical and classroom."


"Instructors were very professional! A credit to the fire service."


"This was one of the best drills I have ever had."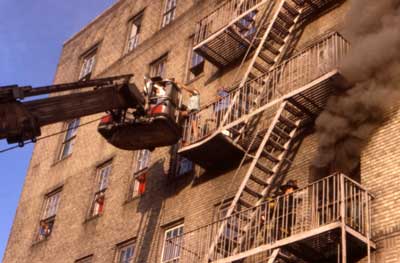 "This was a very good presentation that was very informative."


"Hands on - nothing teaches like hands on!"


"Good balance between classroom and hands on in the smoke house."


"Instructors could not have made better presentations. It was a pleasure to have been trained by these men. My whole company felt much was learned and we will all benefit from it in the future."


"Instructors seem to really understand the benefits of the tool and its limitations."


"It's really good having actual end-users teaching the course instead of techs."


"These guys know firefighting and how this tool applies to our needs."


"It was obvious these guys were real firefighters - not just 'book' guys."


"Outstanding! Excellent presentations and adequate time for practical use."


"Constant reminder that this is a 'tool' - not the end all and be all for what we do - it has its limits."


"All members of companies should have this class."


"Very good! Explained lots of idiosyncrasies that need to be explained prior to using an imager."


"Good job. Theory can be taught from books. Practical information can be taught by firefighters."


"It was important that this class gave us hands-on experience and we learned about the drawbacks as well as the advantages."


"Instructors were very knowledgeable and made sure everyone was competent and comfortable with the equipment."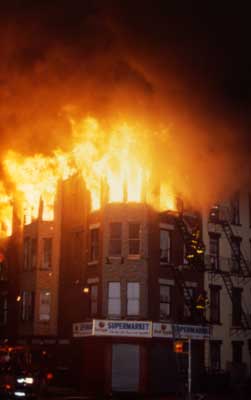 "The info passed on was accurate, detailed and safety was the main point passed on as well as not relying solely on the tool."


"The presentation was very informative, and the smoke house gave an accurate depiction of what to expect in a smoke-and-fire condition


"Class was taught by professionals, was straight to the point and on the level."


"It should be mandatory to go through such drills every year!"



"The best I have ever experienced. I'd recommend it to all of my brothers."


"This program is a lifesaver. One day we will all benefit from this particular training."


"Excellent! I thought it was one, if not the best training evolutions I've had since my career began ten years ago. An encore, please!"


"The realism of it and the true applications were amazing."


"Excellent! We should all have more training like this to simulate the fireground."


"I like that firefighters with time on the job in busy companies did the training."


"People who have been to fires and used the imager are the ones doing the training."


"Best trainer and training I have ever had in the fire service."


"The whole department should be trained with this course!"


"Instructors are competent and because of their experience made the class more realistic."


"All around great class - very informative, well taught and quite practical."


"Training was done in an actual, realistic environment."


""Good common sense 'real life' approach by experienced, well-qualified firefighters."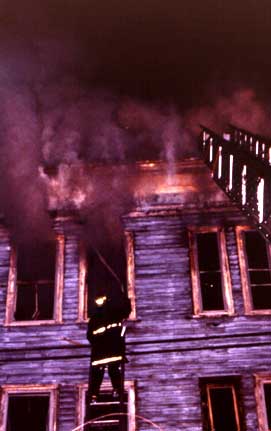 "No untrained personnel should use this equipment in a fire."


"Instructors are professionals, very competent."


"I recommend that no unit is placed in service until all firefighters are trained in this way."


"Instructors imparted knowledge and experience in a manner that makes learning enjoyable."


"Instructors are realistic - they are actual firefighters in departments that use this."


"Very interesting. The hands-on use was great!"


"Great presentation, lots of practical knowledge."


"Instructors kept it simple."


"One of the best drills I have ever had since being on the job."


"Training is a must with this type of equipment."


"Fellow firefighters taught the course - they know what it's like!"


"The instructors spoke our kind of language."


"It was good to have knowledgeable people teaching the course that could answer all the questions so thoroughly."